I am so excited to have been nominated by Loretta, of Messy Mama, for the Sunshine Blogger Award! Loretta's relatable, informative tweets and blog posts make me smile through the exhaustion of parenting my baby boy (who at 19 months has still NEVER slept through the night). It feels wonderful to be recognized and appreciated by a talented fellow blogger like her! Please check out her Sunshine Blogger Award post here.
There a few rules to be followed by the nominees:
Thank the blogger who nominated you and link to their post
Answer the 11 questions they asked
Nominate 11 other other bloggers and ask them 11 questions
Here are my answers to Messy Mama's Qs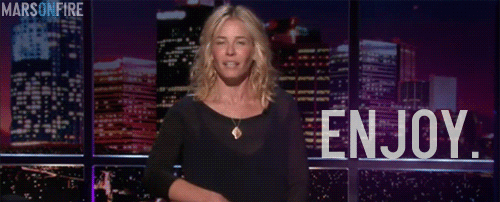 1: Why did you start blogging? I have wanted to be a writer since I was a little girl, but was always so so shy about sharing any of my work. Teach, Play, Love is helping me come out of my shell and making me more comfortable with the idea of one day fulfilling my dream of being an author.
2. Who is your biggest inspiration in the blogging community? So tough to answer this! I draw inspiration from many different bloggers, but recently I have really been loving the inspirational, body-positive blog posts and tweets from Jenni at Housewife Hustle. Thanks Jenni for your humour and efforts to show the beauty in all bodies.
3. What advice would you give to new bloggers? Research and reach out! Following the #writingcommunity and #parenttwitter has helped me find so many helpful tips and inspiring ideas related to having the best blogging experience possible.
4. What are your blogging goals? For the moment, I am thoroughly enjoying the creative "me time" that blogging provides, but I'd say my biggest goal is to find a way to eek out more time for writing during my day!!
5. The greatest experience you've had as a member of the blogging community: I've had the very cool opportunity to interact with some people who I greatly admire, such as children's musicians Splash n' Boots, who filled me with gratitude by tweeting a post I wrote about their adorable songs.
6. What is your favourite part about blogging? I like using my brain, learning new stuff, encountering interesting people, and the feeling that comes from turning a little idea seed into a fully grown piece of writing.
7. Why did you choose your niche? Honestly, I'm not sure what my niche is; I guess I'm part mommy blogger, with some infotainment mixed in…I write about what I know, and what inspires me.
8. What is your favourite thing to write about? Funny you ask…this has been on my mind a ton lately, and more and more, I'm loving doing posts about awesome people who dedicate themselves to making the world a better place. I'm really interested in sharing stories of hope, humour, and positivity.
9. How long have you been blogging? This is kind of a weird thing about me, but I was writing posts for like a year and never sharing them because I felt so shy about letting people read my stuff. It wasn't til about 6 months ago that I got comfortable and confident enough to start writing more frequently and sharing without shyness.
10. What's something you're too afraid to blog about? I love comedy and occasionally stop myself from sharing tweets, images, or videos that make me laugh because of worry that followers might find it a little too dark, political, or otherwise inappropriate.
11. What's the story behind your blog's name? Teachplaylove.ca is an homage to the inspirational journey story, Eat, Pray, Love, by Elizabeth Gilbert; I wanted something that would evoke positive feelings and describe my life as a mom, wife, and teacher.
The following bloggers provide content that entertains and informs me; I appreciate you guys and nominate you all for the Sunshine Blogger Award:
My questions for you:
1.How do you pump yourself up for writing sessions?
2. When you write: music, silence, other?
3. What are the blogs / social accounts that have provided you with the most inspiration and motivation?
4. Good or bad, name a specific way that blogging has changed your life?
5. How do you mitigate distraction/ procrastination when it comes to writing?
6. How do your loved ones respond to what you share?
7. What's something you carefully considered when designing your blog's layout?
8. What or who has helped you build confidence in your writing?
9. What activities/ exercises help you generate ideas?
10. What's a niche, besides your current one, that interests you?
11. If you could blog from anywhere in the world, where would you go?