My summer is over and school is starting again. This is a sad time of year for me and most of the teachers I know. I've decided to distract myself from all the back to school stress by compiling this little list of shows that make me laugh with their depictions of life in education.
Schooled: There is a lot that I love about this show: its accurate depiction of high school in the 90s and its cast full of funny people are just a couple of the reasons why I'm happy it's been renewed for a second season (starting later this month). From the hilariously stressed out pricipal (played by Tim Meadows) to the ridiculous, charismatic phys ed teacher (Bryan Callen), Schooled humanizes educators in a super funny manner. My favourite thing about this one though, might be the way it can make me laugh out loud while simultaneously highlighting the heartfelt connections that teachers develop with their students.
New Girl: Name a TV character more adorable and endearing than Jessica Day…I'll wait. New Girl centres around so much more than Jessica's work as a teacher, but the episodes that deal with her professional passion and drive are inspiring. This lady stops at nothing to further her career but always makes her students' well being a priority. You're a fictional credit to your craft Ms. Day!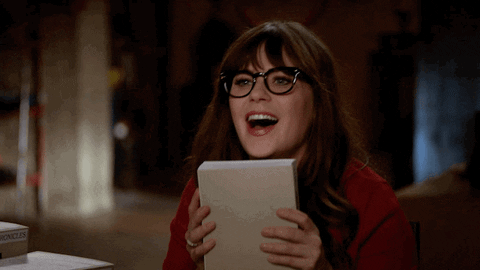 Vice Principals: I can only imagine the stress level faced by the average school administrator; this show depicts 2 wild characters, consumed by the intensity of their jobs and their rivalry with one another. Their combative relationship inspires some pretty funny, destructive actions that will have you laughing and shaking your head at the same time
Eastbound and Down: You may require a sense of humour a bit on the raunchy, dark side to fully appreciate this one. The hilarious Danny McBride plays Kenny Powers, a former pro baseball player forced to take a phys ed teacher job in his hometown, after his pitching career hits the skids. Powers says and does what he wants, when he wants; his filter-less personality clashes strongly with the educators he encounters which makes for some super entertaining scenes.
To all my dear teacher friends, good luck to during this back to school transition…and should you ever want to let off some classroom steam with laughter, keep this list in mind!